Vietnamese Oolong Tea Cultivation
Vietnamese Oolong Tea Cultivation
The history of teas in Vietnam can be traced to several decades ago when Vietnam was invaded by the French. During this period, the French also got impressed by the teas in Vietnam and paid special attention to them. They built a number of institutes for research in cultivation and processing of tea. A nursery containing 27 varieties of tea was set up as well as a factory for production of tea on Phu Ho farm.
Vietnam was estimated to have tea plants covering a total of 13,585 hectares by August of 1945. Production of scented tea, green tea, black tea and dried tea of 6,000 tons were produced yearly during this period. 2 more factories were developed in Phu Tho by 1956, with both of them having the capacity to produce over 55 tons of fresh buds every day.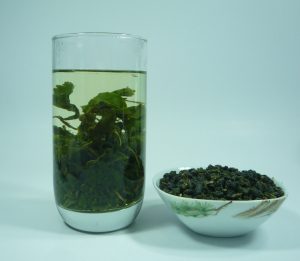 Teas are planted in a number of region in Vietnam including the Highlands tea region (consisting of Kon Tum, Gia Lai and Lam Dong), North-central region (consisting of Ha Tinh, Nghe An and Thanh Hoa), Northern midlands region (consisting of Vinh Phuc, Hanoi, Ha Tay, Hoa Binh, Phu Tho and Thai Nguyen), Northeast tea region (consisting of Bac Giang, Lang Son and Quang Ninh), Vietbac tea region (consisting of Cao Bang, Bac Can, Lao Cai, Tuyen Quang, Yen Bai and Hagiant), as well as the Northwest region (consisting of Dien Bien, Lai Chau and Son La).
One of the most popular types of tea that is produced in Vietnam is the Oolong tea. The very first step before the processing Oolong tea is the cultivation stage. Oolong tea is grown in several parts of the world including China and Taiwan. These 2 countries have the reputation of been the leaders of Oolong tea in the world, even though the gap is fast reducing with a number of very high quality Oolong tea coming from other South Eastern Asian countries. Prominent among these countries is Vietnam, who are arguably the third in Oolong tea production, just only behind China and Taiwan.
There are people who are of the school of thought that Oolong tea cultivated in Vietnam would have been the first in the world if not for the past conflicts and wars experiences of the country. With the wars and conflicts been a thing of the past, the cultivation of Oolong tea in Vietnam has taken a new turn and a lot of individuals have shown interest in the tea.
The country, especially the Northern parts of Vietnam have the perfect environment for growing high quality Oolong leaves. The high quantity of very high quality leaves produced in Vietnam has made them to also be among the most affordable leaves for producing the tea and subsequently, very affordable teas as well. The high quality leaves also aid with the production of a tea, whose leaves can be brewed up to 5 times, with the quality been very impressive during the 5 times. The Vietnam Oolong tea leaves have the reputation of increasing in flavor as they are brewed, compared to most other tea leaves whose flavors reduced as they are used.
One of the most popular plantation of the Vietnamese Oolong tea leaves is the Tam Chau tea plantation, which is located in Bao Loc highlands. The plantation is on a land with an elevation level of between 850 and 950 meters above sea level. The plantation covers an area of 741 acres or 300 hectares.
Another reason why Oolong tea leaves from Vietnam is generally appreciated and very high quality is that they are majorly planted without the use of chemical fertilizer. This help to ensure that the leave is all natural and that they are perfectly healthy for consumption.